Beautymaxx® "HYDRA 1" blackhead vacuum
0 Reviews
raiting star
raiting star
raiting star
raiting star
raiting star
Be the first to review this product.
Beautymaxx® "HYDRA 1" blackhead vacuum
Our face is the most noticeable part of our body. Therefore, we should keep it flawless to make the first best impression with blackhead vacuum. Instead of going to beauty parlours every week and spend £££, you can get the best pore cleansers and solve blackhead, whitehead, and various other skin issues sitting at the comfort of your home. 
Our Beautymaxx®  "Hydra 1" blackhead remover adopts the newest vacuum technology to help you remove blackheads, acne, exfoliate dead skin, making your skin smoother and healthy.
Product tabs
Feature & Function

Functions:

1. Remove Blackhead, deeply clean face blackhead remover vacuum blackhead remover vacuum blackhead

2. For acne, pimple skin treatment

3. Treatment for the sagging skin and wrinkle, skin Rejuvenation

4. Treatment for the stain and dull skin, reduce skin hyperpigmentation 

How to use

Step 1: Clean your skin with a face wash to wash away all the excess dirt and oil. Do not use a harsh face wash as it will render your skin too dry and expose it to allergy.


Step 2: Take the steam from a hot water bowl or take a hot water shower or take a hot towel and wash your face. This will open up the pore which in turn will make it easy to eradicate the blackheads and whiteheads in one go.


Step 3: Take a dry towel and absorb the moisture from your face. Turn on the pore cleanser and pull the skin tight where you want to apply and rub the head of the cleanser on that stretched area. Repeat the process wherever possible.


Step 4: Take the hot towel and rub your face gently and then apply skin toner to balance the skin tone and pH level. 
Recommend this product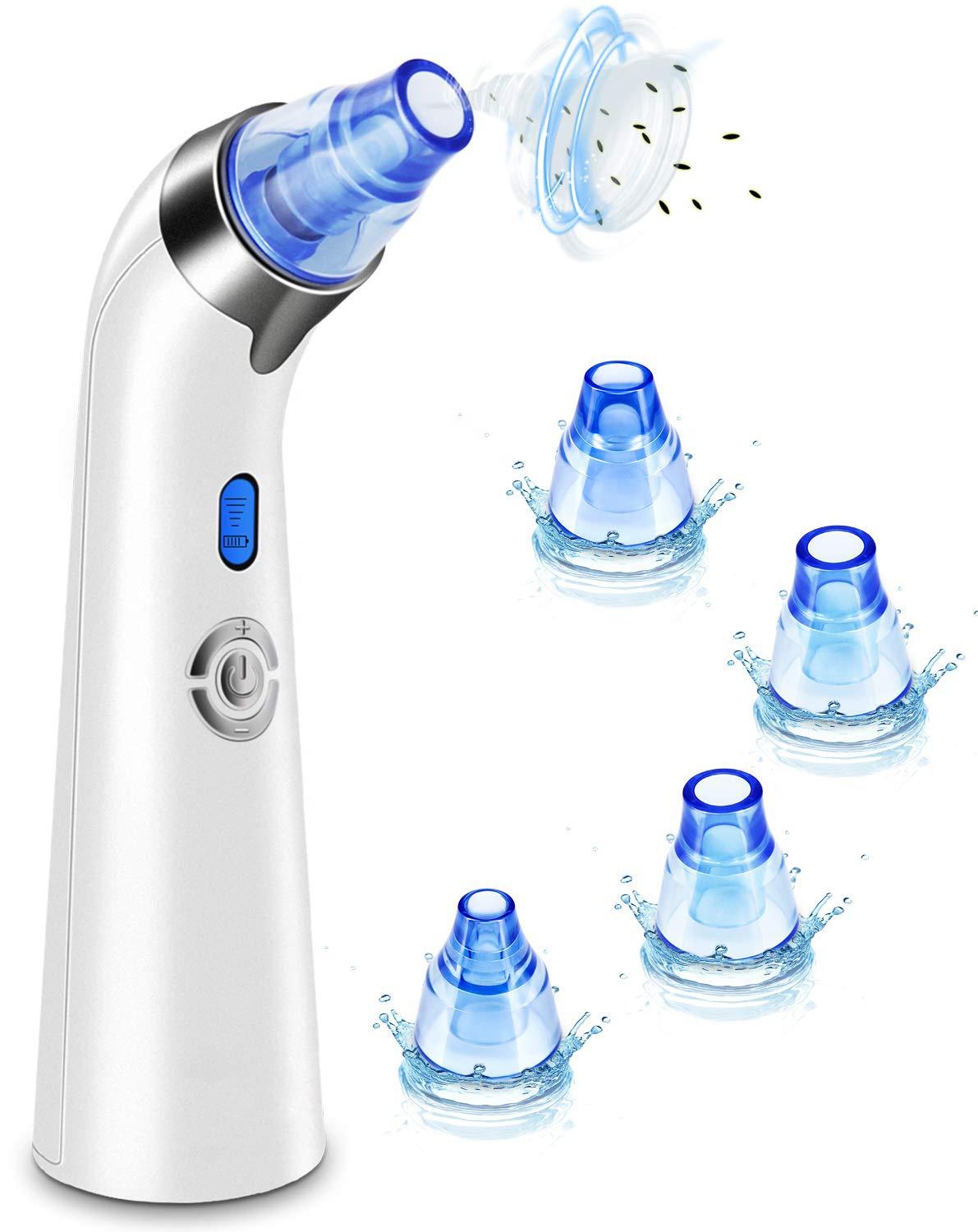 Beautymaxx® "HYDRA 1" blackhead vacuum
0 Reviews
raiting star
raiting star
raiting star
raiting star
raiting star
Be the first to review this product.